Sierra de Cazorla Gourmet Oil
Among the Sierra oils de Cazorla we find some Gourmet varieties that add value to our brand. Its own qualifier, Gourmet, means that it is of a superior or select category.
This does not mean that an oil Extra Virgin that is not Premium is not of good quality; In order to be classified as Extra Virgin, it must meet some requirements . But Sierra de Cazorla Gourmet Oil is a unique product of greater purity for the most select palates.


General characteristics of Cazorla Gourmet Oil
For an oil from Sierra de Cazorla to be considered Gourmet, it must meet a series of conditions in its production process:
Early harvest: The olive harvest must be done at the optimal moment for each variety, its color and the intensity of the aromas will depend on this . In this way, a more fruity oil will be obtained, with less acidity and richer in antioxidants. Manual harvesting is more expensive, but it is the ideal one to not damage the fruit.
Quality of olives: Not all of them are suitable for making a Gourmet oil. The areas where the olive trees have healthy and larger olives are selected; These are collected directly from the tree without touching the ground.
To produce a liter of oil from here, a greater quantity of olives is needed than to extract the same measure of harvest olive oil. This is due to the level of maturation that makes its fat yield very low.
Extraction process: The production of Gourmet oil is produced by cold extraction. Although in this way a lower oil yield is obtained, a greater power of flavor and nuances is achieved, as well as a better preservation of all the nutritional properties. Before being introduced into its final container, it is filtered to eliminate possible remains that could degrade the quality of the oil.
Containers: Its packaging is generally presented in opaque glass bottles. This material allows to maintain the correct temperature and avoid exposure to light, since these elements could oxidize the oil and alter its flavor.
As in most EVOOs, depending on the variety of the olive, this will be the aromas and flavors that will be perceived, but the Gourmet oil always reminds of aromatic plants, with a herbaceous touch and a certain fruity flavor with citrus notes.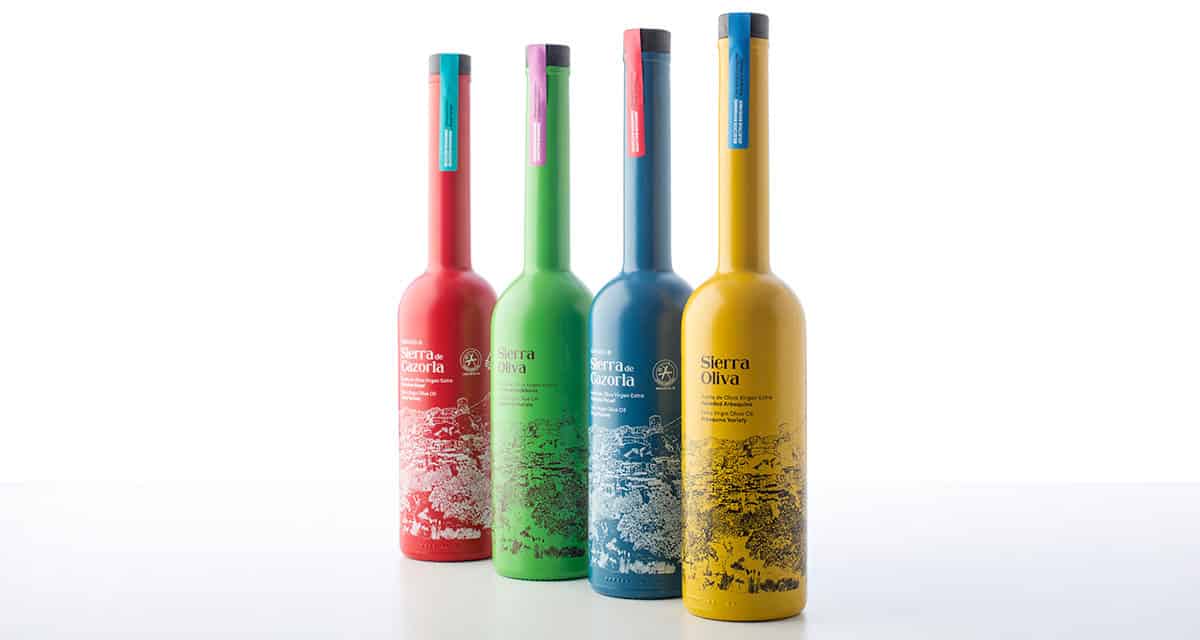 Classification of Sierra de Cazorla Gourmet Oils
Today it is possible to find Extra Virgin Olive Oil on the market Gourmet of various types:
Monovarietales: They are extracted from a single variety of olives and their flavor and aroma will have its own characteristics.
Ecological: The oils that come from organic farming are themselves of a high quality and consumers increasingly value this categorization.
From ancient olive trees: These are very exclusive oils produced from olives from ancient olive trees.
Awarded with prizes: These are Olive Oils that have received an award or special mention for their qualities.
Exclusive unique editions: The best consignments of olives are used to extract the oil from these specimens. It can also be special packaging or unique designs, which add value to the product.
What uses can I give Cazorla Gourmet oil?
Sierra de Cazorla Gourmet oil can It can be used for any recipe, but to appreciate all the sensations and take full advantage of its properties, we recommend consuming it raw with toasts, salads or cold soups.Its flavor combines perfectly with a gazpacho or salmorejo and will add an exclusive touch to ham and other sausages. It is also suitable for seasoning or cooking grilled meats, sautéing vegetables and seasoning fish, as well as for making preserves. Sierra de Cazorla Gourmet oil enhances and enriches any dish.
Benefits of Cazorla Gourmet Oil
The consumption of olive oil is a good ally in our diet, for its innumerable benefits for the body, but especially the Gourmet Oils of Sierra de Cazorla, for its production methods and the quality of the olives from which it is extracted, since they preserve all the properties of the purest oil.
Gourmet oil is a heart-healthy product , which prevents heart disease and helps regulate blood pressure as well as cholesterol levels. In addition, it strengthens bones and improves the functioning of the digestive system because it helps metabolize fats.
It is a powerful ally of our cognitive system , because thanks to its antioxidant properties it delays the aging of the brain.
Due to its high nutritional capacities, it improves the appearance of the skin, hair and nails, which is why it is also used in the manufacture of cosmetic and body care products.
Sierra Cazorla Gourmet Oil
From our olive grove to your table