Ecological Oil from Sierra de Cazorla
The organic oil from Cazorla, in addition to having the Sierra de Cazorla denomination of origin, complies with the standards indicated in Regulation (EC) 834/2007 that governs the production and labeling of organic products. This process begins in the field, in the olive plantations and does not end until the product is packaged and ready to reach the consumer.
The organic farming, in general, contributes to caring for the environment, animal welfare and development, respecting nature's own resources. For some years now, there has been a upward trend in the consumption of "Bio" foods, thanks to the development of sustainable culture, the protection of nature and habits of healthier lives for all.

General characteristics of the Ecological Oil of Sierra de Cazorla
The organic olive oil from Sierra de Cazorla It has been accredited and meets all the criteria that control and certify its origin from organic olive growing. There are a series of rules that an oil must meet to be considered organic or ecological:
Crop: In organic olive trees the use of chemical fertilizers, synthetic pesticides, additives or antibiotics is not allowed to avoid damaging the biological balance. Only organic products can be used for tree nutrition and for pest control.
Collection and storage: The harvest must be carried out respecting as much as possible the habitat of the area, both flora and fauna, and avoiding the degradation of the ecosystem.
Processing: Olives and extracted oil must not share spaces or have contact with other non-organic products.
Envasado/Packaging: The corresponding certification, which identifies it as an organic product, and the seal of the European Union must appear in a visible place, guaranteeing that it has passed the relevant controls. As far as possible it should be done in the most traditional way. In the market you can find different types of organic EVOO all share a common characteristic: the product and the production process are natural, healthy and respectful with the environment. On the other hand, its flavor, intensity and aroma will be determined by the variety of organic olives used for its production. In any case, the result will be a high quality oil, pure and with all the intrinsic properties of the fruit.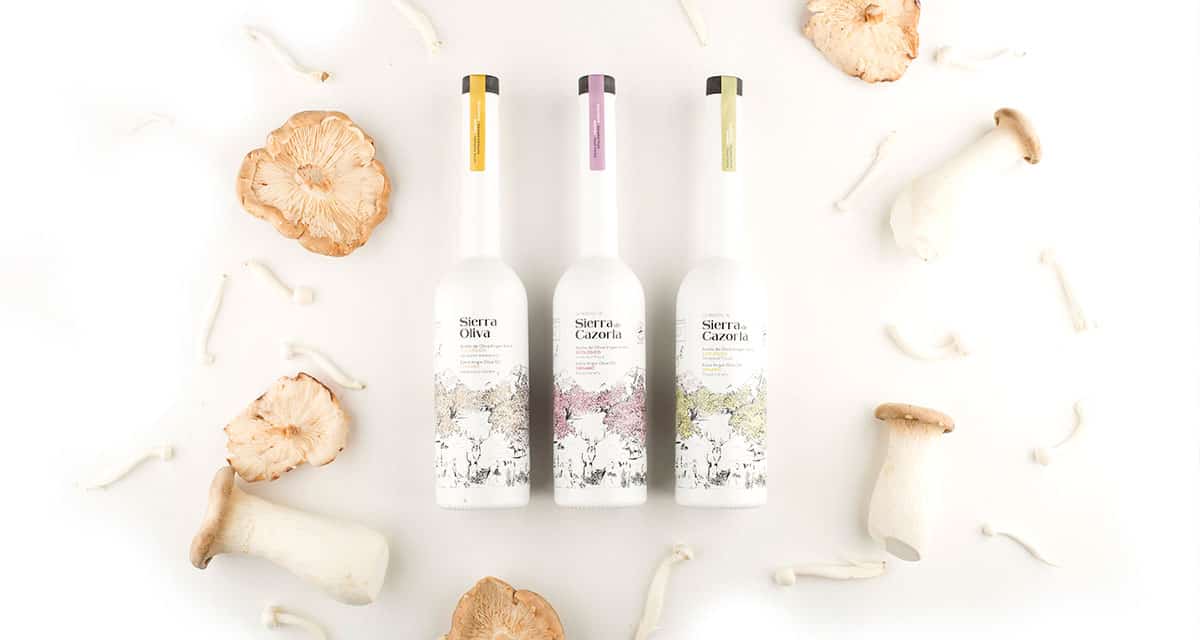 What uses can I give the organic olive oil from Sierra de Cazorla?
As for its application in the kitchen, Ecological oil from Sierra de Cazorla does not behave differently from other Virgin olive oils. Its excellent quality and flavor make it perfect to consume raw as a dressing for salads, breakfasts or sausages. Thanks to its natural production, it preserves a pure flavor and incomparable aroma, which will make it stand out in any recipe.
Due to its high concentration of polyphenols , which make it more stable and resistant , it is therefore suitable for frying and hot cooking. Depending on its variety, its aroma may vary. and fruity.
Benefits of Sierra de Cazorla Organic Oil
We should not think that this type of organic or biological oil is older quality or very different in taste from another oil without this certification. The flavor, aroma and quality depend on other factors such as the variety of olive , the point of maturity and where the crop is located. The main difference is its somewhat higher polyphenol content, which makes it more resistant to oxidation.
Although it is true that an organic oil may have greater nutritional value due to presenting a high concentration of phenolic compounds, its advantages have more to do with the consumer himself, with his way of seeing the world, with his environmental concerns and his philosophy of life. Of course, the ecological oil from Sierra de Cazorla, offers guarantees of quality and food safety, free of chemical residues. Sierra de Cazorla is a reliable source, with native olive varieties and committed to the environment.
The Sierra de Cazorla Denomination of Origin organic oil not only is it advantageous for the health of the consumer, like other Extra Virgin Olive oils, but it also brings innumerable benefits to the environment: it optimizes natural resources without over-exploiting them, it tries to be sustainable and profitable, it contributes to maintaining the fertility of lands, avoids pollution and favors development. These factors, among others, make consuming Sierra de Cazorla organic oil a highly recommended option for those who are committed to the planet and caring for the environment and value the work of artisanal agriculture. Undoubtedly, the entire process of this great and important oil contributes some values ​​ that we have wanted to highlight here due to their relevance.
Ecological Oil from Sierra Cazorla
From our olive grove to your table